Defeat Censorship with VyprVPN's Chameleon™ Protocol
Proprietary Technology Defeats VPN Blocking and Government Censorship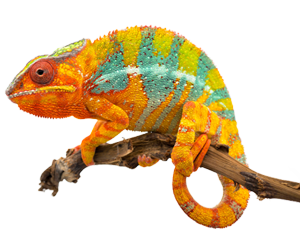 How Chameleon™ Defeats VPN Blocking
At VyprVPN we believe everyone should have access to a free and open internet, and be able to bypass restrictive censorship imposed by governments. That's why our engineers developed a remarkable proprietary VPN protocol called Chameleon™. 
The protocol scrambles OpenVPN™ packet metadata to ensure it's not recognizable via deep packet inspection (DPI), while still keeping it fast and lightweight. Chameleon™ technology uses the unmodified OpenVPN™ 256-bit protocol for the underlying data encryption. The result is that VyprVPN users are able to bypass restrictive networks put in place by governments, corporations and ISPs to achieve an open internet experience without sacrificing the proven security for which OpenVPN™ has long been known.
Benefits of Using Chameleon™
Chameleon™ is proven to help users that live in or travel to countries that place restrictions or blocks on their internet such as China, Russia, India, Turkey, Iran and the Middle East. It is also ideal for users around the world that are experiencing VPN blocking and speed issues related to bandwidth throttling. Experience a truly open and uncensored internet with Chameleon™.
Defeat VPN Blocking via Deep Packet Inspection
Resolve Speed Issues Due To Bandwidth Throttling
Bypass Censorship Anywhere in the World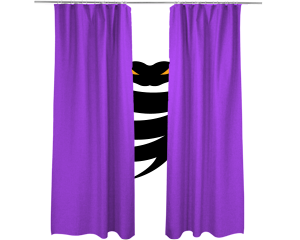 Chameleon™ with Smart IP
We built Chameleon™ with Smart IP to help users in strict censorship markets such as China. Chameleon™ with Smart IP makes it more difficult for the great Firewall to detect and block VyprVPN, and offers users a consistent and quality connection experience. Chameleon™ with Smart IP works by changing the VyprVPN server IP periodically throughout your session, all without dropping the connection. This work goes on "behind the scenes," so you won't notice any impact to your experience. Chameleon™ with Smart IP is enabled by default when using the Chameleon™ protocol, and applies to select server locations.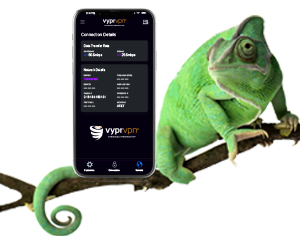 Get Started with Chameleon™
Chameleon™ is included in all VyprVPN accounts at no extra cost. Chameleon™ is compatible with the VyprVPN apps for Windows, Mac, Android, iOS and router. To get started, download the VyprVPN app. Then, follow the detailed setup instructions found in our Chameleon™ FAQ document.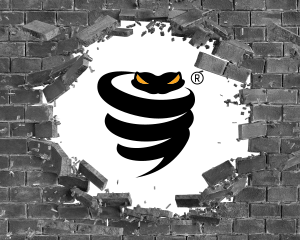 The Growing Problem of VPN Blocking Worldwide
VPN blocking is increasing around the world, causing concern for internet users and rights groups alike. VPN protocols are increasingly being inspected, throttled and blocked by governments, corporations and ISPs via deep packet inspection (DPI). China notoriously censors their internet via a mechanism called the Great Firewall. China isn't the only country imposing strict censorship; North Korea, Russia, Iran, Turkey and the Middle East as well as a growing list of other countries routinely use DPI to block internet content and surveil their citizens.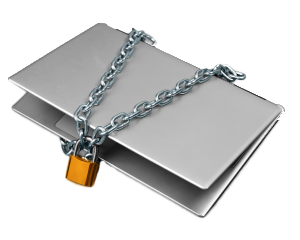 VPN Blocking in China
China has one of the most censored internet experiences in the world, and since 2012 the country's filtering mechanism, the Great Firewall of China, has been able to identify and throttle encrypted communication by recognizing packet data on the OpenVPN™ protocol. The Chinese government targets a variety of content, including Google products and social media and video/file sharing sites like Facebook, Twitter, YouTube, Vimeo and Wikileaks. While Chinese citizens and visitors to the country have historically used VPNs to circumvent the firewall and bypass this censorship, it's becoming increasingly difficult. The government has become very efficient at identifying VPN protocols via DPI, which has led to more sites being blocked and web traffic being throttled.